Tips to find the Perfect Gaming Chair For You
After spending thousands of dollars on building setup, Gamers might say, "Why would I need to spend more for a gaming chair? I could use whatever chair I find at home."
Sure, you could do that, but nothing beats the reclining gaming chair can bring while you're busy playing amazing games on your PC or PS5.
So if you're looking to add that finishing yet important touch to your battle station, and maybe impress your buddies with how cool your setup is, this guide will walk you through what you need to look for in a gaming chair, from the materials to the type of chair which is perfect for your gamer persona.
Determine what kind of gaming chair you actually need/prefer
There are actually different kinds of gaming chair available in the market,such as reclining gaming chair,racing gaming chair and ergonomic gaming chair made for different types of gamers. Here follows the main types.
Type 1: PC Gaming Chairs
These are the siblings of office chairs, as you can see the similarity in their structure. However, PC gaming chairs are made with twice the comfort of the user, with extra layers of cushioning, more adjustment options, and more miscellaneous add-ons like built-in speakers. You can check out a nice comparison table for this type of chair here.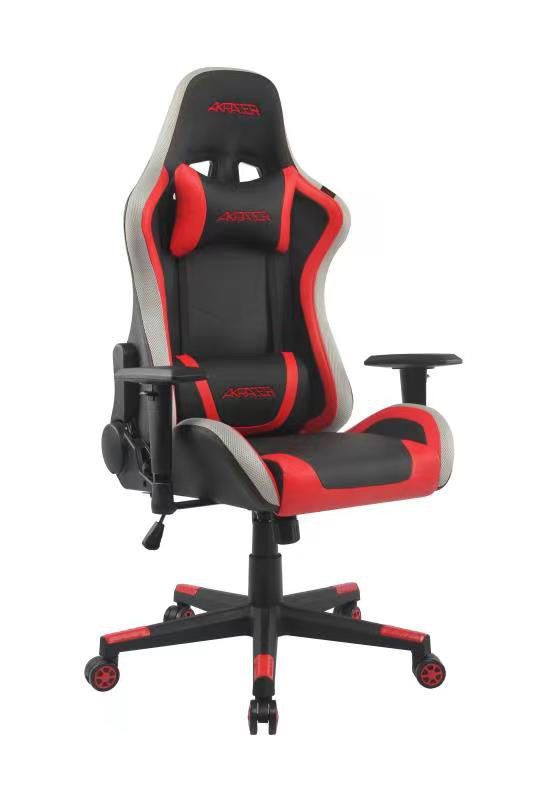 Type 2: Rocket Gaming Chairs
Also known as the platform gaming chair, these gaming thrones are made for the console players. They have no legs or wheels, so you're seated almost to the floor.We call it floor gaming chair. Perfect for lounging while you're deeply invested in the game.
These platform chairs can rock (no headbanging, though), plus they have some sort of pockets for storing your controllers! However, due to their structure, they're not ideal for PC gaming.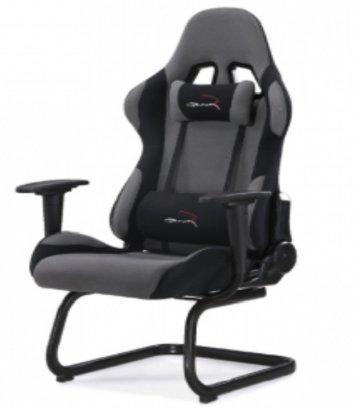 Type 3: Gaming chairs with armrests for the win
Since you'll be spending a lot of time until you've killed that boss level that's got you killed several times, you don't want your arms getting strained in the process, thereby forcing you to pause the game to rest and lose your momentum. That's why armrests are vital.
Armrests provide that leverage you need while playing so that your elbows wouldn't need to stretch more for a longer time.
Because when your elbows are stretched for hours, you're putting the weight of your arm on your wrists, and you're exerting energy to keep your arms within that level for hours. So the longer it stays like that, the more strained you'll feel.It also is ergonomic gaming chair.
Not only that, but it could also lead to shoulder and neck pains.
It's also recommended to choose adjustable gaming chairs, so you could easily adjust it according to your height, or position it in an angle that won't block your elbows/arms when you're in full rage mode in the game.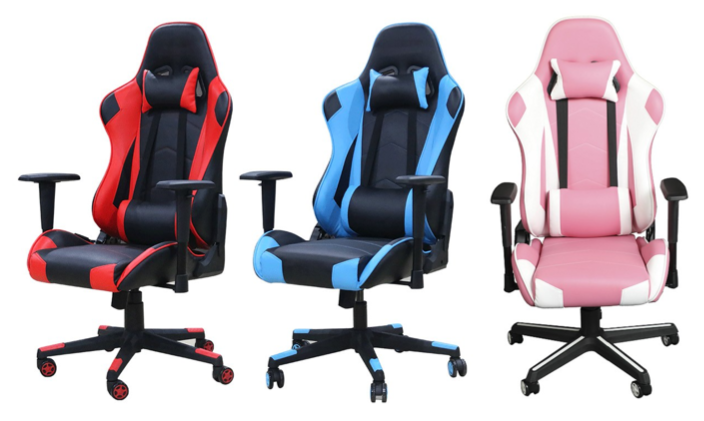 The chair has comfy back support
Your gaming chair doesn't deserve to be your throne when it can't provide you that soft, cushy feeling when you hit the back of the chair.
Since you'll be sitting for a long time, you want your back (and even your whole body) to feel relaxed all the time. A gaming chair with back support, or commonly called as lumbar support, lessens the strain on your lower back and even promote good posture by providing support to the curve of your lower back.
Like the armrest, you'll also want a gaming chair with adjustable back support, so you could adjust the angle to however low or high you want.

And when you choose a chair for your gaming setup, choose like you're thinking about what game to play next.